JG
Foundation
JG Foundation, the philanthropic arm of Jain Group was launched with a vision to empower communities by creating multiple opportunities for the environment and underprivileged by promoting inclusive growth which is holistic, sustainable and socially uplifting; and thereby enabling them to emerge as significant contributors in Eastern India's growth story. The JG Foundation fulfils its obligations to society through the various initiatives.
Jain Group has always been keen on participating in activities which can serve a bigger cause for the society. Keeping this motto in mind, we organize Blood Donation and General Awareness Camps on a regular basis.
2012: The Blood Donation Camps were organized in two housing complexes – namely Dream Residency and Dream Excellency, both located in Rajarhat, Kolkata.

During that time, Dengue was emerging as a plaque and the blood banks of the state were facing problems as there was a lack of availability of different blood components.
It was organized in association with Bhoruka Research Centre for Haematology and Blood Transfusion. Dr. Shanta Ghatak, Director, Bhoruka Public Welfare Trust, was present in the General Awareness Camp to discuss the issues and myths related to blood donation.
Motivated by the success, we decided to spread the message in a wider aspect and organize another blood donation camp at Chatterjee International, largely attended by the Management, members of Jain Group, and occupants of the building.

2017: The camps were hugely attended by residents and associates of Jain Group.

We collaborated with medical institutions and doctors to conduct a seminar on the importance of blood donation.
More than 50 enthusiastic people donated blood at the camp.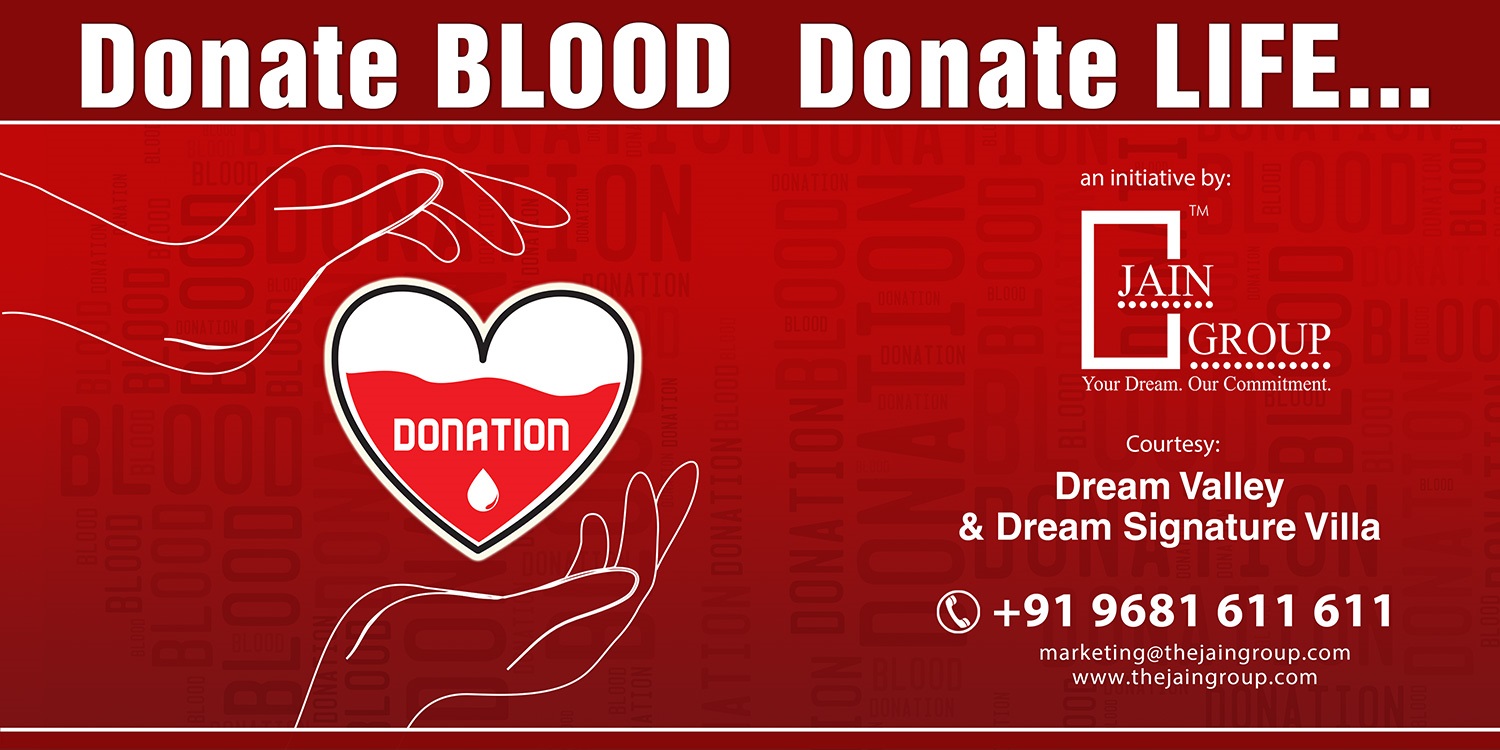 On 5th June every year, Jain Group family members devotedly celebrate 'World Environment Day' and actively participate in tree plantation ceremonies across the project sites.
2019: On 3rd June, Jain Group took an initiative of developing a dense forest, a first-of-its kind plantation technique to be implemented in Eastern India, to mark 'World Environment Day'.

The first initiative was to plant a total of 1,00,000 saplings by using Miyawaki, a Japanese plantation technique, to develop the dense forest. The plants are being provided by The West Bengal Forest Dept. The work started in 'Dream Eco City' project,
This method helps in protection of water and soil – keeping the ecological balance intact. Miyawaki helps the forest to grow ten times faster, absorb a high amount of carbon dioxide and reduce noise and dust pollution.
The goal is to give the project an urban forest, resulting in rich and natural eco-system.
Members of Holiday Inn Kolkata, the hospitality wing of Jain Group regularly visits several old age homes and orphanages to distribute the needful and share humanity.